Handy-Hands Ministries

Bear one another's burdens, and so fulfill the law of Christ
.

Galations 6:2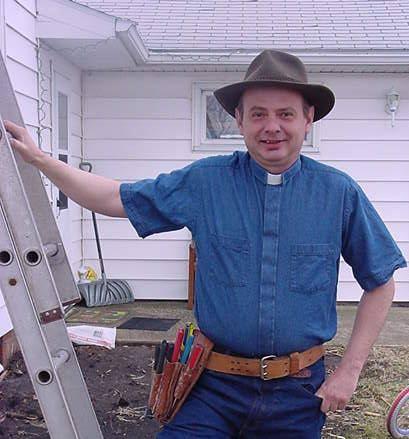 Fr. Bob started Handy-Person Ministries
in 2003 while a pastor in Iowa
Building Restoration Projects
Land Reclimation and Recycling Project
Disaster Relief Project
Handy-Hands Ministries was first started in 2003 by Fr. Bob to fill needs of people who find themselves in one of two unique circumstances too often present in communities all over the world.

First, just as in the story of the good Samaritan, there are people all over the world that need critical kinds of help on small projects. These folks are often in financial situations where they cannot afford to pay for the help they need. We will try to help these folks at no cost based on our available resources or donations we can get from others to help.

Second, many people need help on small projects around their home or business, however, large commercial contractors are unable and/or unwilling to take on these less profitable projects. These projects can be as simple as yard work, or more complex such as installing cabinets, putting up partitions, fixing appliances or minor vehicle repair. Tax deductible donations of suggested amounts or more are accepted to.

Handy-Hands can do many of those small jobs that you can't get to such as yard work, calking windows, repairing broken glass, cleaning, touch up painting or whole room painting, cleaning gutters, and putting up or taking down holiday decorations, cleaning out attics, basements, and garages and so much more. Below are some of the many small projects that we can get done for you when you can't get them done yourself and the same time your tax-deductible contributions go to helping spread the teachings of Jesus and the love of the Holy Spirit wherever they are needed.

Kitchen and Bath Room Projects
We can solve almost any of your kitchen and bath projects from counter repair and replacement, to fixing leaky faucets, to replace flooring or adding ceramic tile back splashes around above your counters. We can fix those awful cracking joints around the edge of your tub/shower or repair damaged fiberglass or ceramic tubes, toilets and sinks
.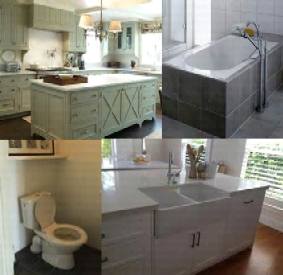 Before you think you can't afford it, contact the Abbey's Handy-Hands Team!
Materials are always just actual costs (including taxes) and work costs cannot be lower!!!
•
Grout and chalking repairs
•
Bathroom fan installation
•
Floor Cleaning/Replacement
•
Cabinet Repair/Installation
•
Counter top repair/installation
•
Vent hood clearning/repair
Outside Home Maintenance Projects
How long is your outside maintenance list, a "mile long or more"? We can takle your "to Do" list quickly and efficiently saving you money on parts and supplies, while offering you an opportunity to help others through your tax-deductible contributions to the Abbey. Small projects are our specialty so call us today to do those projects that are too big for you and to small for your local contractor.
•
Sealing windows and doors
•
Painting trim and windows
•
Fixing squeeky/broken doors
•
Repairing sidewalks/driveways
•
Garage Floor/Deck coating
•
Garden Prep and Rototilling
•
Storage Building Installations
•
Bush and small tree trimming
•
Cement and masonry repair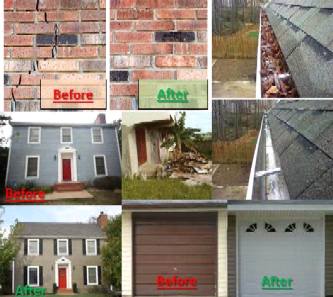 Inside Home Maintenance Projects
From attic and cellar cleaning and organizing, installing a single closet shelf or a complete closet organizer system, replacing burnt out lights, building a closet or dividing a room, we can get those projects done quickly and efficiently for you when you just can't do it yourself. Call us rather then being frustrated with projects you can't get done.
•
Tile, wood, laminate floors
•
Hardwood floor refinishing
•
Painting and wall/ceiling repair
•
Door installaition and repair
•
Door latch/lock replacement
•
Flooding and water damage
•
Furnature repair/resurfacing
Christian Based Services for Your home and Business
Funding the work of Jesus with the works taught by Jesus.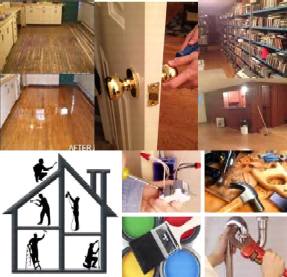 Energy Efficiency Services
Saving energy means saving money and many of us need the blessing of every dollar to feed, cloth, and house our children and families. The Handy-Person team has Certified Energy Managers who can help you reduce your energy bills and and save you money each month. We also work with local utilities to help you claim any rebates or direct install benefits for energy enancements in your home.
•
Identify energy loss areas
•
Analysis energy use patterns
•
Select energy efficient devices
•
Determine adequate ventilation
•
Prepare utility rebate forms
•
Install weather stripping
•
Install energy efficient fixtures
•
Check heating and cooling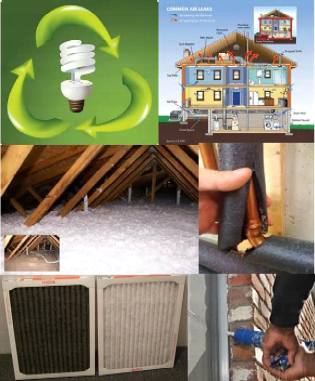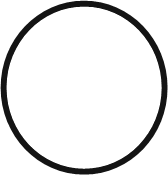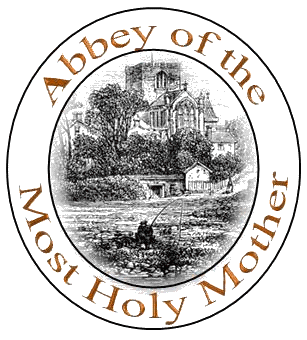 Abbey of the Most Holy Mother
870-206-0160

© 2012 - 17 Abbey of the Most Holy Mother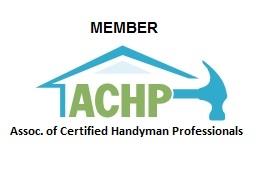 Contact us at:

870-206-0160

HandyHands@mareh.org


Serving Northeast Arkansas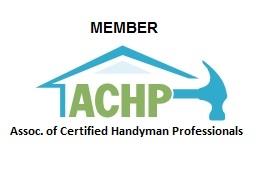 Insured

Certified Energy Manger / Certified Energy Auditor