Abbey Cafe' and Reading Room

Hosts It's First Ever Sunday Supper

14 October 2012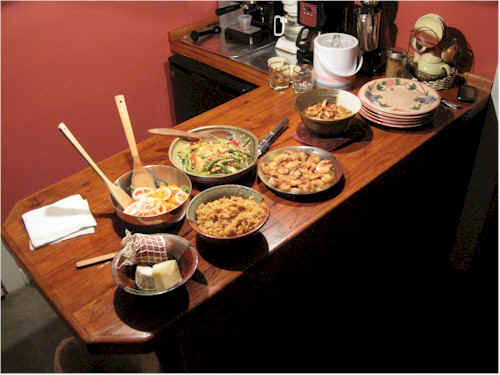 The Abbey Cafe' at the Abbey of the Most Holy Mother organized its first Sunday evening supper. The fabulous meal was prepared by our own Abbot bob who arranged a feast for our eyes and tummies. Each of these frugal dishes were conscientiously prepared to be humbly affordable, yet exquisitely tasteful for those who shared in the simple blessing.

What a blessing from our heavenly mother to be able to celebrate in our new Abbey home with these wonderful gifts of food. With work still progressing on the parlor and craft center, it was great to be able take some time out from construction to appreciate all the work that has gone into the Abbey facilities so far.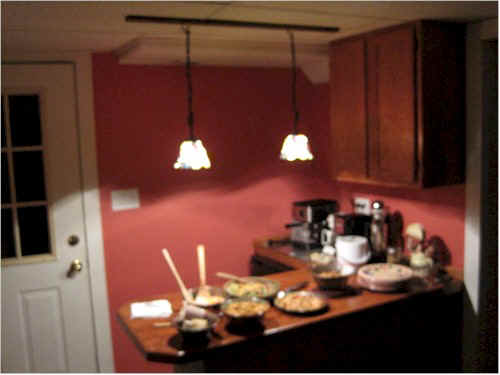 The Feast is laid out on the coffee bar tempting the hungry to share in a great blessing.
Our Abbot's own version of Corsican grilled shrimp with garlic butter sauce and herbs from the marquis.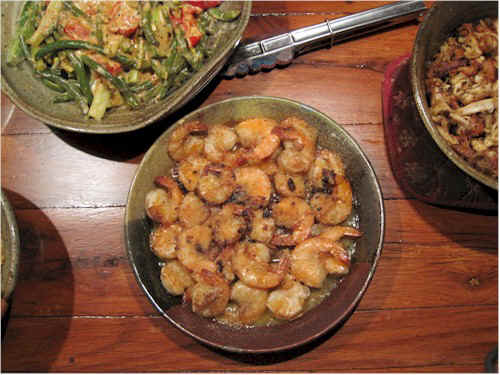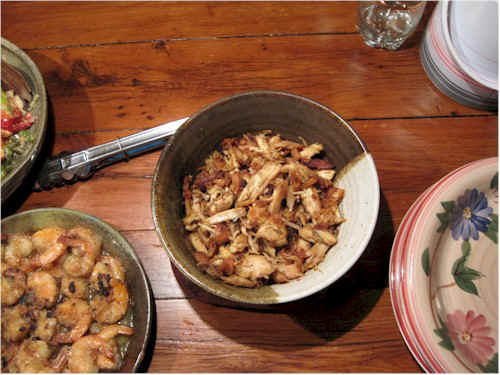 A twice grilled garlic and herb chicken dish was available for those who prefer the turf more then the surf.
Vegetables grown in the Abbey garden were mixed with some others provided to create this wonderful medley.

We enjoyed beans, celery, a variety of green and red peppers, and tomatoes all cleverly dressed with a bourbon goat cheese Dijon Sauce.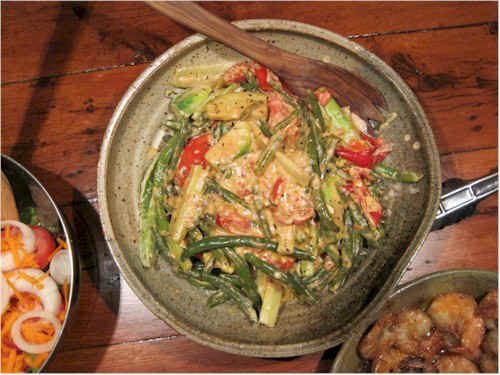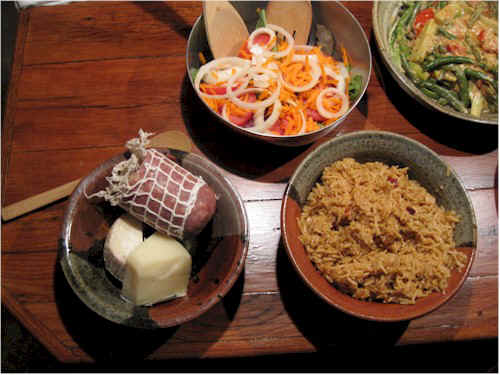 A Mediterranean styled fried rice provided us with a tasty carb dish.
A fresh garden salad provided a nice balance of vegetable roughage.
Smoked sausage, accompanied by a taste of goat and sheep cheeses served to round of the meal.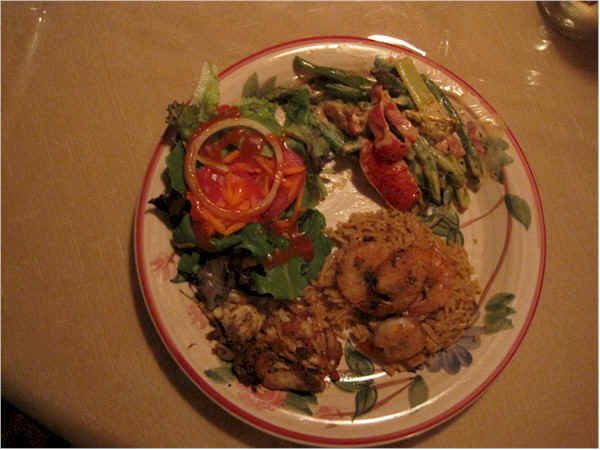 What a wonderful presentation and it smelled like heaven as we waited to eat.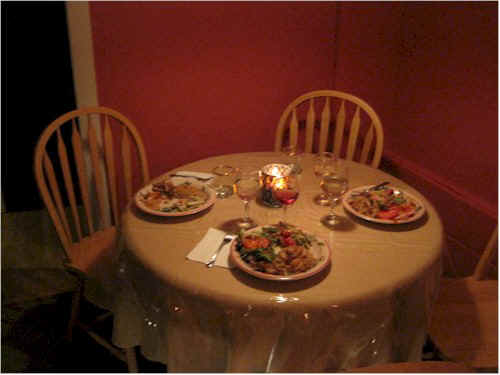 What a beautiful meal for the brother, sisters and guest to enjoy after saying thanks.
Look at those smiling faces as they get ready to enjoy the bounty.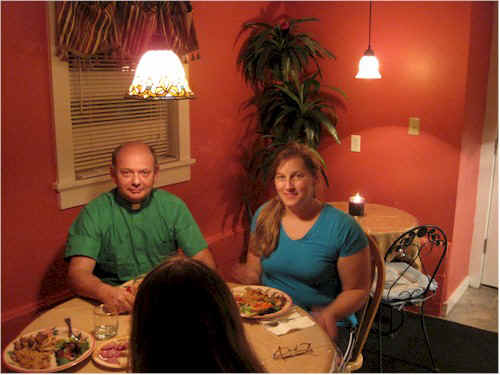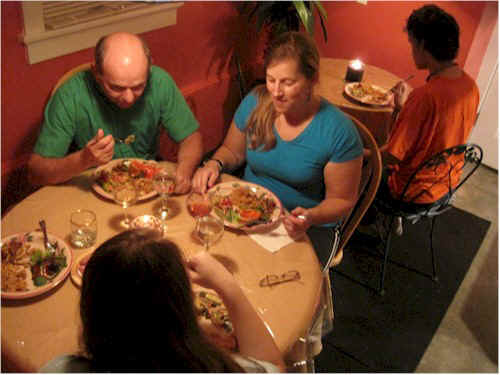 Article by Deacon Nadine.
Send mail to abbot@holymotherabbey.org with questions or comments about this web site.
Abbey of the Most Holy Mother
870-206-0160
Copyright © 2012 Abbey of the Most Holy Mother
Last modified: September 07, 2012